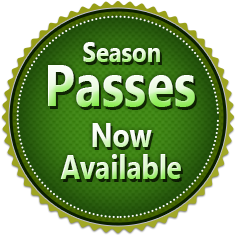 Located in Garrettsville, Ohio, Sugar Bush Golf Club offers both invigorating game play for golf enthusiasts and a beautiful setting for special event services. Open to the public, Sugar Bush Golf Club welcomes visitors to enjoy what our patrons feel is Ohio's hidden treasure. Described as "Nature's Best" by the Warren Tribune Chronicle, Sugar Bush Golf Club is full of challenging topography and scenic rolling hills. We invite you to visit our beautiful grounds and have fun with family and friends today!
COVID-19 INFORMATION

We are OPEN.

Updated: 4/10/20

According to golfadvisor.com, approximately 40% of surveyed golf courses have closed. Some of these closures have been state mandated. We are fortunate to have the opportunity to be open, but our guests' and employees' health are our top priority. In order to ensure the health and safety of everyone, please practice social distancing and healthy hygiene. Remember that your actions on the golf course can affect others.

We have some updated guidelines and restrictions regarding the COVID-19 Protocol:

The clubhouse is open.

One person is allowed in the clubhouse at a time.
All food and beverage once purchased, must be taken out of the clubhouse.

Most of the usual items are still available.

Tee times are required and can be made by calling 330-527-4202.

For the month of April, 18 holes with cart will be $25 during the week. and $30 on weekends.

Tee times will be every 15 minutes and we ask that you arrive no more than 15 minutes before you are scheduled on the Tee.

We will allow 4-somes as long as the 6 ft rule is being followed.

Each cart will be sanitized before and after each use.

Please do not touch the flag stick.

Going forward, please help us stay open by taking these restrictions seriously to ensure everyone's continued safety. Please follow the 6 feet rule and practice safe hygiene. Thank you in advance for your cooperation in these matters in helping to keep everyone healthy, safe, and active.

Check here for updates and thank you all for your cooperation and concern.
Saturday & Sundays
after 12 PM, 18 holes with cart is $30.